UPDATED 1.26.201 - While serving in this crisis is difficult, it's also so very necessary. We continue building because our services are essential to our community during this extraordinary time – while safeguarding the health of our volunteers, staff, and the people we serve.
Learn how our programs and services responded to recent stay at-home-orders, our plans to continuing serving our community, and how you can continue to be a part of our work:
VOLUNTEER WITH US

---
Volunteer opportunities are still available, but limited. The safety of both volunteers and staff is our utmost concern, so please be sure to review our health and safety protocol before spending a day with us!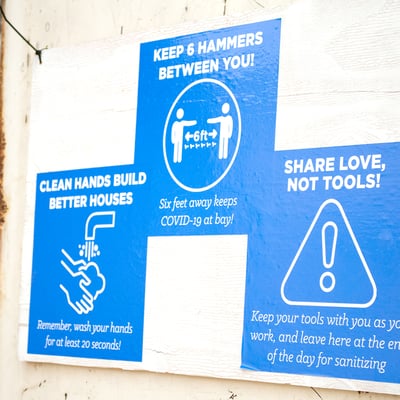 And in this time, while not everyone can lift a hammer, everyone can help us build by giving. Your generosity has made it possible for us to serve more people than ever, even in this crisis, and we depend our community to keep us building forward.
OUR SERVICES

---
Our Homeownership Program is continuing to operate under the same protocol that has been in effect since March 2020:
We are also still serving our neighbors through our Home Preservation Program and continuing to adhere to the following COVID safety protocols:
The pandemic has resulted in a financial fallout that makes our Housing and Financial Counseling services more essential than ever. To meet this increased need, we are: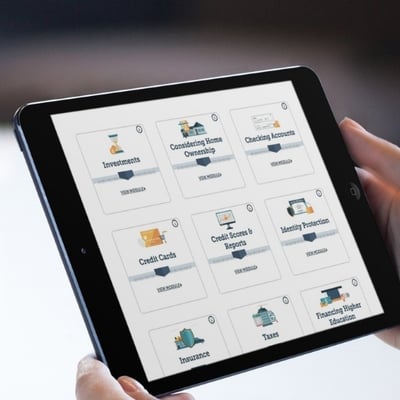 STRONGER TOGETHER

---
As this health crisis continues, we recognize that it has been a challenge unlike any we've seen. We are a community in uncertainty, in transition, in upheaval, in need, and in mourning. But Habitat keeps coming back to that word – community. Your support shows us that we are a community of incredible strength, resilience, ingenuity, industriousness, and generosity. See how in our year-end video!
Thank you for standing with Habitat. Until we can do so shoulder to shoulder again, be well, and take care of each other.
To support us as we support our community, please consider donating to our COVID-19 Resiliency Fund.