At the Intersection of Affordability and Sustainability
December 29, 2022 Habitat News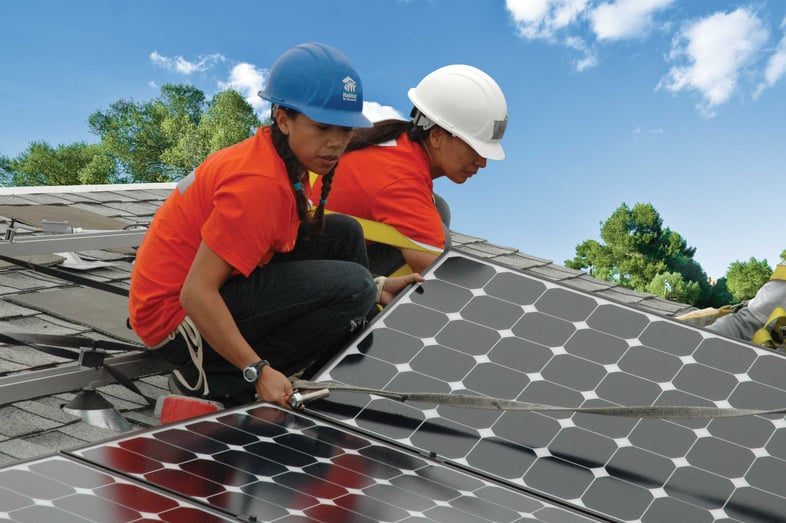 We know that affordability and sustainability go hand in hand. Whether it's the long commutes so many are forced into by housing prices. Or the fact that negative environmental impacts too often fall along socioeconomic lines. Or the way people most pressed by housing costs have their budgets disproportionately strained by energy costs.
It's why we're thrilled to take our commitment to both those principles - affordability and sustainability - to the next level by launching the Home Electrification Equity Project (HEEP). This innovative idea will become a reality because Habitat East Bay/Silicon Valley is one of three recipients nationwide of a $1M grant from the ICLEI USA Action Fund, made possible through funding from Google.org.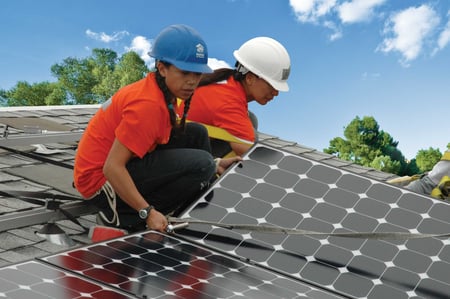 "This award brings collaboration and data into the vital intersection of affordability and sustainability," said Janice Jensen, Habitat East Bay/Silicon Valley's President and CEO. "It means Habitat can do more to foster both housing and environmental justice, strengthening our communities and our planet."
Through HEEP, Habitat will help develop data-driven targeting to serve low-income homeowners with holistic electrification - installing electrical appliances and solar arrays - while supporting energy resilience in Berkeley, Fremont, Hayward, and Oakland.
HEEP integrates data sets from Habitat, our partner cities, and collaborators GRID Alternatives and Rebuilding Together. With the data science support of Cal State East Bay, HEEP will analyze these inputs through a comprehensive filter built from sources like smart meters, air quality monitors, remote sensing, conventional surveys, census data, and Google's Environmental Insight Explorer. As a result, HEEP will streamline the process for bringing solar and electrification to those who will benefit most from healthier indoor air and lowered energy bills. In the process, the collaborating cities will identify best practices to increase homeowner safety and stability among underserved communities, augment our clean energy capacity, and foster equity in access to sustainable solutions.
HEEP is a forward-thinking pilot program whose documentation and tools will be made available through ICLEI in order to serve as a model of public-private partnerships, data science collaboration, and innovative approaches to accelerating climate action - a model that can be replicated and scaled for communities across the country.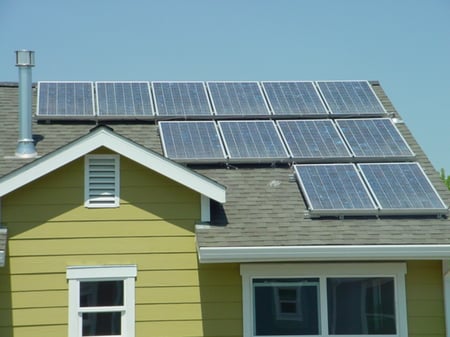 The moment is now for meaningful climate action that intersects with housing justice. When it comes to energy costs in the U.S., low-income households spend about three times more than other households. That's a staggering number, considering low-income families already make 80% or less of the Area Median Income. It means that finances already stretched thin by housing costs are further crunched.
Although solar is more affordable and efficient than ever, the main growth is still in upper-income households. There are many reasons why low-income households remain the largest untapped potential, but the main obstacles include credit, tax, rate, decision-making, and knowledge barriers. Considering that most families could expect to save around $1,500 on electricity every year by installing solar panels, this is a huge loss to low-income households. And although the rise in solar is a gain for the planet, it means that those without access are seeing their energy costs rise even further.
It is also a loss to the environment, since solar energy plays an important role in reducing a household's carbon footprint and reliance on fossil fuels, as well as reducing air pollution, conserving water, and helping to slow climate change.
The need for integrating sustainability into affordable homebuilding is nothing new to Habitat East Bay/Silicon Valley. We installed our first solar panels two decades ago on homes in the Fruitvale neighborhood of East Oakland, at a time when "greenbuilding" was a concept reserved for a select few among the wealthy. Our climate-smart building has only grown since then, with our first development designed for Zero Net Energy breaking ground in 2021 and even further innovations in the pipeline. But along with our efforts, so too has the need for energy resilience grown, particularly for those with the least access.
We are proud to know that HEEP will be a huge step in the right direction, bringing climate innovation and major cost savings within reach of people and families who need it most - while preventing displacement, supporting our communities, and bolstering our regional energy infrastructure.