Job Description: ReStore Customer Service Specialist, San Jose
July 7, 2023 Careers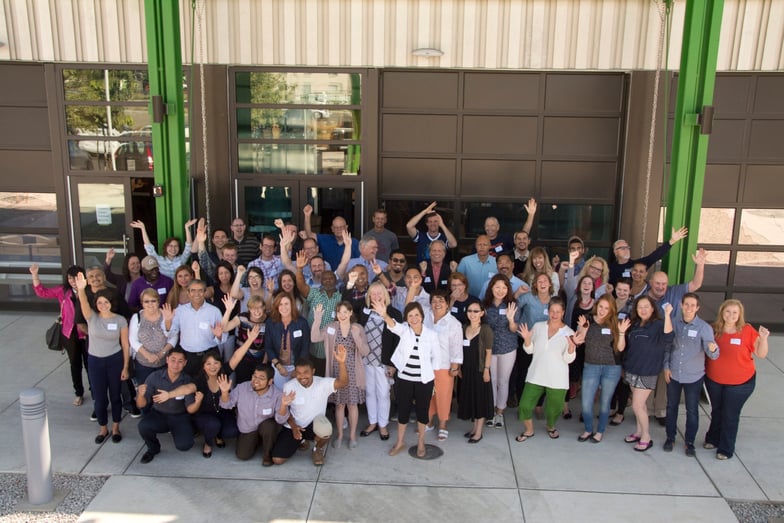 Date: Summer 2023
Department: ReStore
Reports to: ReStore Manager, San Jose
Classification: Non-Exempt, Full Time and Part Time opportunities available
Location: This position is based at our Restore San Jose location.
Position Purpose:
The ReStore Customer Service Specialist's (CSS) primary role is to maintain systems that create an excellent first and last impression for everyone who visits the ReStore. Their core responsibility is to visual merchandise and create displays of core inventory to ensure safety, efficiency, and marketability. The CSS will also be responsible for leading volunteers, assisting customers & donors, and creating a welcoming environment.
Essential Functions of Position:
Merchandise and create displays for furniture, home decor, appliances, flooring, etc. items on the sales floor to make them visually appealing.
Lead and support groups of volunteers in the ongoing operations of the ReStore.
Assist customers and complete sales transaction through the cash register.
Create an excellent first and last impression for all ReStore guests.
Merchandise and create displays.
Answer the phone and return voicemails with courtesy and respect.
Collect customer information for the Treasure Hunters email list.
Promote and maintain a safe work environment.
Keep the ReStore clean and organized in addition to making sure all inventory is correctly priced.
Assist in loading and unloading merchandise from vehicles.
Assist in developing and adhering to criteria for donated materials.
Knowledge, Skills, and Abilities:
Quick learner
Must possess (or have the ability to learn) strong leadership skills.
Excellent communication skills.
Excellent customer service skills.
Excellent organizational skills.
Operate a cash register with proficiency. Previous experience with cashiering or customer service is desirable.
Must be able to supervise volunteers with a wide range of skills and abilities.
Good computer skills with knowledge of Microsoft Windows, Office (Word, Excel, and Outlook), eBay, and Craigslist.
Knowledge of fair market values of new and used building materials is a plus (not required)
Ability to speak and understand Spanish is a plus (not required)
Working Environment/Physical Requirements:
Must have the ability to safely lift 35-50 lbs., stand, squat, bend, climb in/out of truck and multiple times per day. Must be able to stand for (2) 4-hour shifts over the course of an 8 hour workday with periodic breaks.

Compensation and Benefits:

Compensation is based on experience. We offer health, vision, and dental insurance to full-time employees and cover 90% of employee premiums, and 50% for spouse and dependents. We provide a 4% annual salary match to your 403(b) retirement plan after one year of service, with a three-year cliff vesting. We also offer generous paid time off including vacation, sick leave, and 13 paid holidays.

Salary Range: $17.00 - $20.00 an hour DOE
Note: This document describes typical duties and responsibilities and is not intended to limit management from assigning other work as desired.
Interested candidates must submit both a cover letter and resume to Lucinda Lee O'Sullivan, Director of HR & Operations at hr@habitatebsv.org..

At Habitat for Humanity East Bay/Silicon Valley, diversity and inclusion are respected, valued, and celebrated. We are committed to building an equitable and culturally diverse organization that is reflective of the multicultural community we live in and serve. We strongly encourage BIPOC, LGBTQIA, women, and people with disabilities to apply for our employment opportunities. Habitat is an equal opportunity employer and makes employment decisions based on merit and the applicant's ability to champion Habitat's mission and values. Our policies prohibit unlawful discrimination on any basis protected by federal, state, or local law or ordinance, or regulation.